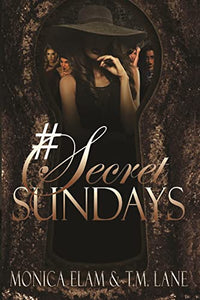 Leeds Press Corp
#Secret Sundays
Regular price
$19.95
$0.00
Unit price
per
Monica A. Elam
Affectionately known as 'Mo' since the age of 12, she followed the encouragement of her mother and put all of her extra energy into writing poetry. This has been the foundation of her writing till this very day, which has been featured in Mo's Empowerment Blog and Empowering Women On The Move Series. Monica's hopes are to continue to inspire Women by a positive approach, by giving an open forum to hear compelling stories and challenges that women face. "You never know whose life you may change". Empowering Women On The Move are Successful, Career Women and Aspiring Entrepreneurs sharing their dreams, stories, inspiring, and diverse environment that encourages women to make things happen for themselves. This movement inspired Monica to write her first novel '#Secret Sundays", which is symbolic of women and the challenges they face in today's society.
As a voice and producer of "The Song Therapy Radio Show" on BlogTalkRadio over the last 5years, Monica was able to use this platform to showcase her passion for poetry as the Essence of Mo, along with providing therapy through music. Now entering a new phase of radio, Monica continues to reach the hearts and souls of music across the globe by hosting and producing her new Radio Talk Show "Soul Lixs".
Monica was born and raised in Philadelphia, and currently resides in the Atlanta area. She is the mother of three, a daughter, sister, friend, motivator, and above all, a woman of God. She also received her education from Clark Atlanta University and received BS in Psychology from Gwynedd Mercy University
T.M. Lane
A fictional writer who wears her imagination on her sleeve, T.M. Lane was born and raised in Los Angeles. She has also managed to put down roots in different parts of the United States including Washington DC, New York, and cities all over California-- receiving her undergraduate degree in Communications from Howard University and becoming a journalist for several top-tiered broadcast agencies across the nation. All the while, she's been collecting experiences that have turned into the story of her life. She's a writer, an avid reader, and an absolute sucker for a love story-- but at her core, she's just a humanitarian with a passion for the written word. For her, it's a pleasure and a privilege to be a part of the journey that connects readers to amazing characters-- introducing new worlds and pathways that lead to a deeper understanding of the heart. When she's not churning out her next book, you can find her on Instagram (@TMLane414), sharing her favorite quotes and connecting with readers like you!
---
Share this Product
---